ANNOUNCING A BRAND-NEW TRAINING FROM STEVE NISON...
Traders Can Instantly Improve Their Success and Consistency With This One Simple Thing...
Add a basic Trading Plan to your routine and
watch your profits blossom
Get this brand-new online training called Trading Plan Mastery to show you how simple yet profitable it can be to have your own customized trading plan
Most traders fail without a trading plan...
This unique new training puts you on the winning side overnight
We'll walk you through how to set up a trading plan for consistency every day
Get vital psychological strategies to avoid the traps other traders fall into
Model the proven skills and traits of long-term traders
How to stay fresh and avoid trading ruts that can get you down
Create and follow your own crystal clear trading rules
Order now to get all of this additional education to enhance your results
The key components of a trading plan
How to quickly find great trade set-ups
The best time frames to trade
Discovering your personal trading style
How to control risk
When to lock in your profits
Finding the right markets for you to trade
What to look for when choosing the appropriate online broker for you
Conquering the psychological parts of trading
BONUS: One year of access to this training – normally 30 days ($149 value)
BONUS: Printable handouts of all course materials ($49 value)
BONUS: Private Roundtable Discussion shortly after the event to answer your additional questions ($149 value)
... And these two
Bonus Training Sessions
How Market Trends and Anomalies Create Golden Trading Opportunities

Uncover persistent market anomalies and how you can anticipate them, protect yourself from them, and profit from them. ($79 value)

Using Multiple Entry Techniques to Overcome Emotional Trading

Learn a simple, highly effective way to reduce the influence of emotion in your trading decisions, while at the same time increasing the opportunity for profit. ($79 value)
Your instructors for this event
Steve Nison, CMT
Steve Nison, CMT and inductee in the Traders Hall of Fame, is uniquely qualified to help you fully exploit the opportunities candlestick  charts present to today's markets. As a renowned author and speaker, he has the distinction of being the first to reveal candlesticks charts to the Western world. Mr. Nison is not only the acknowledged master of these previously secret candlestick techniques, but is also an expert on Western technical analysis with over 30 years real world experience.
His work has been highlighted in The Wall Street Journal, Worth Magazine, Institutional Investor and Barron's.
Syl Desaulniers, Nison Certified Trainer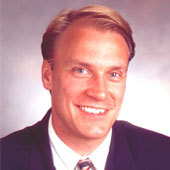 Syl has been an independent trader and technical analyst for many years and was a former student of Candlecharts.com.
Syl uses his trading experience to teach traders and investors the proper use of Nison's candlesticks, Western technical analysis and Trade Management.
As a Nison Certified Trainer Syl has the proven expertise and skills to provide quality education and support to ensure the best experience with Candlecharts.com products and services.
Gordon Scott, CMT
Gordon Scott, CMT has been an active investor for 10 years and has coached more than 1,000 individual students to trading success.
He brings an innovative mix of talent both in understanding Adult Learning Theory and how to trade in the markets from the perspective of one who has successfully done so.
Who should register for this training
Beginning traders who want to start the right way with a rock-solid approach
Intermediate traders who want to tighten up their strategies and trade with more control and less emotion
Experienced traders who are tired of losing money through a lack of discipline and want to keep more of what they earn
Register now to get instant access for
The Art and Science of Creating a Trading Plan that Works for
You
Full Price: $199

Order now and get instant access for just $129
Get this online course now and get instant access to all the tools and training you need to create and use your own customized trading plan!
© Candlecharts.com – All Rights Reserved